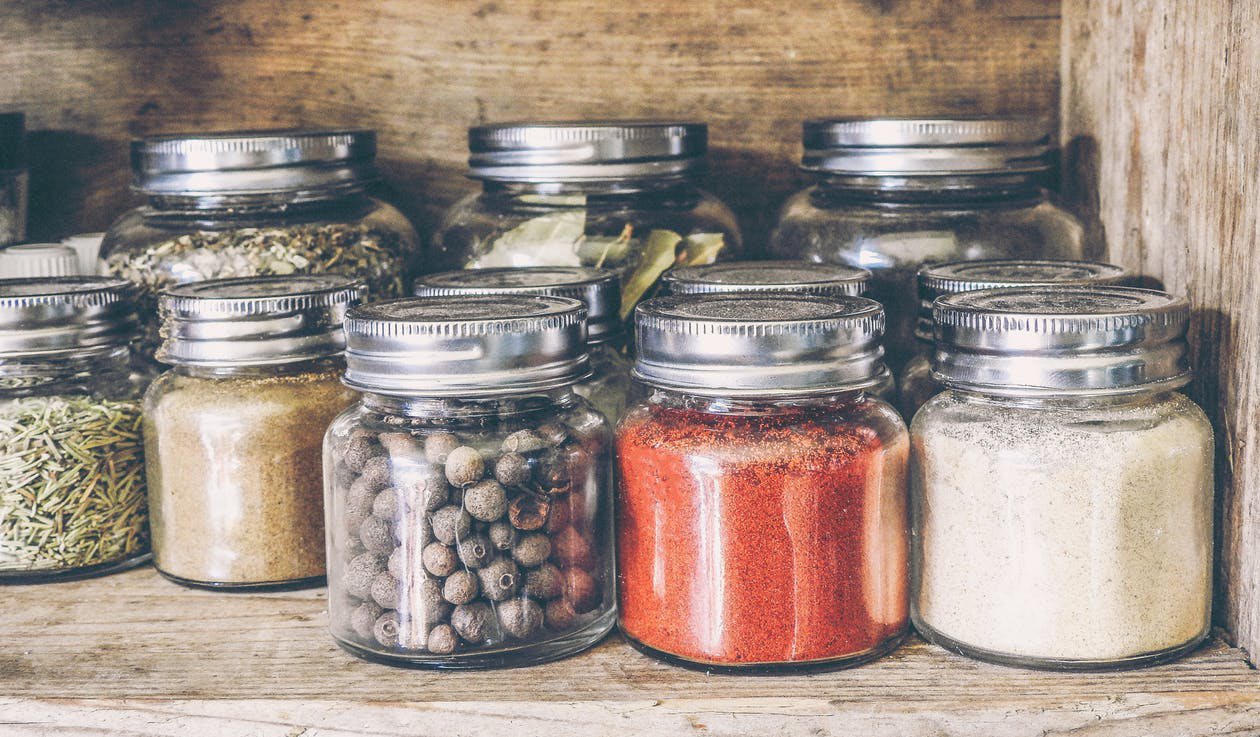 If you're a culinary enthusiast, you probably understand the importance and struggle of finding fresh ingredients each time you want to whip up your favorite recipe. How disappointing is it to open a jar of oregano to season your favorite improvised Italian recipe, only to smell an herb way past its prime?
Whether your herbs are homegrown or store-bought, knowing how to store them and your spices properly can make sure your seasonings will always live up to the best standard.
Here are a few important tips to keep your dry ingredients fresh for a long time.
Pick the appropriate containers for all your herbs and spices
When it comes to storing these ingredients, you don't want to go for aesthetic but for optimal functionality. Remember that if your kitchen has a lot of sunlight, it's going to break down the spices and they will lose flavor.
Containers made of tin and that are opaque, or even amber glass containers, will block the sunlight. To avoid moisture from seeping in, get an airtight container or a jar with fitted lids.
Bonus tip: Label your jars with the name of the herb and spice and when you bought it so you don't forget.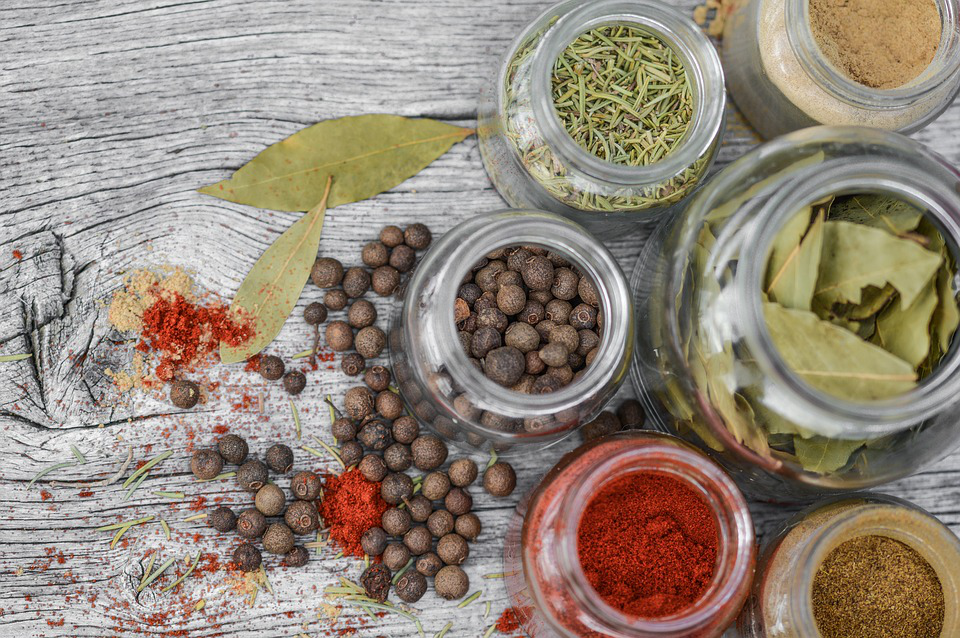 Store them in a cool, dry place
When you're cooking, logistically it makes sense to want your spices within reach, but keeping them near a stove, may not be the best idea. This is because steam and moisture can either directly impact the contents or cause the humidity to increase in the kitchen. This will impact the shelf life of most of your spices and other ingredients. Damp herbs don't make for tasteful ingredients and tend to get moldy as well.
Bonus tip: Use a mortar to grind your own herbs for enhanced flavor!
Purchase spices you're sure to use
One of the reasons why your spices and herbs may not be up to par in terms of quality is because you never use them! Or maybe you got too excited and ended up purchasing in bulk. These ingredients are best bought in smaller quantities because you don't want them to lose flavor by the time you get to use all of it. Spices have a shelf life of two to three years, and if you cook regularly and often, then invest in spices accordingly.
Store your spices and herbs in the right container, and you've saved yourself half the trouble! For a range of spice jars that you can recycle and reuse for a long time, you can contact us. At Premium Vials, we have all the options you need including vials, Boston round bottles and glass jars for sale.
Recent Posts
Designing a line of beauty products is no simple task. So many details go into planning and crafting …

Candle business is a fantastic way to turn a hobby into an extra income stream. For those willing an …

Customize your packaging and protect your products during shipping. Our custom partitions are made i …